Omaha and Council Bluffs
---
Remember when I said I wished I had brought a camera to the new pedestrian bridge? Well this time I brought one:

I never saw a house quite this style...until now.

Cool fountain in the park on the way to friends' house...

The best part about this street is it's not pronounced "Cooming" or "Q-ming" it's pronounced "Cumming" as in oh! oh! oh! OMG! I'm CUMMING! Welcome to Omaha lol

My ridiculously overloaded bike. Maybe they will sell a longbike at the bike expo today. If so, this trusty steed might just be retired. sad really.

At the Ribfest there was a band called "Hairball" who do covers of mostly 80s hair bands. Their singer changes costume for each band. Here he is doing Dee Snyder of Twisted Sister:

Here's some of the bbq contestants...

EATERS! NOM! NOM! NOM! and with the sun in their hair....

Back to Hairball this time doing Van Halen covers with pseudo David Lee Roth fronting.

At one point, they had a kid come onstage and play with the band!

They did a couple of Queen covers too! Weren't they more of a 70s band?

and of course, some Motley Crue..

My camera developed a mind of its own and started taking 3 pictures every time I tried to take one. Some of the extra shots were ok but I got rid of most of them.

I kind of made myself scarce when they started doing Loverboy covers..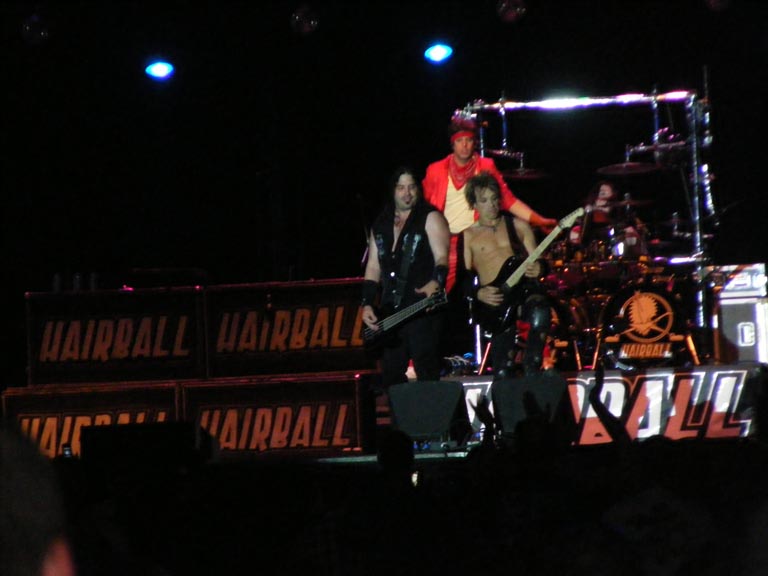 Also, they did Poison and Def Leppard but I didn't take pictures of them then.
---
more pictures at bniblet.com